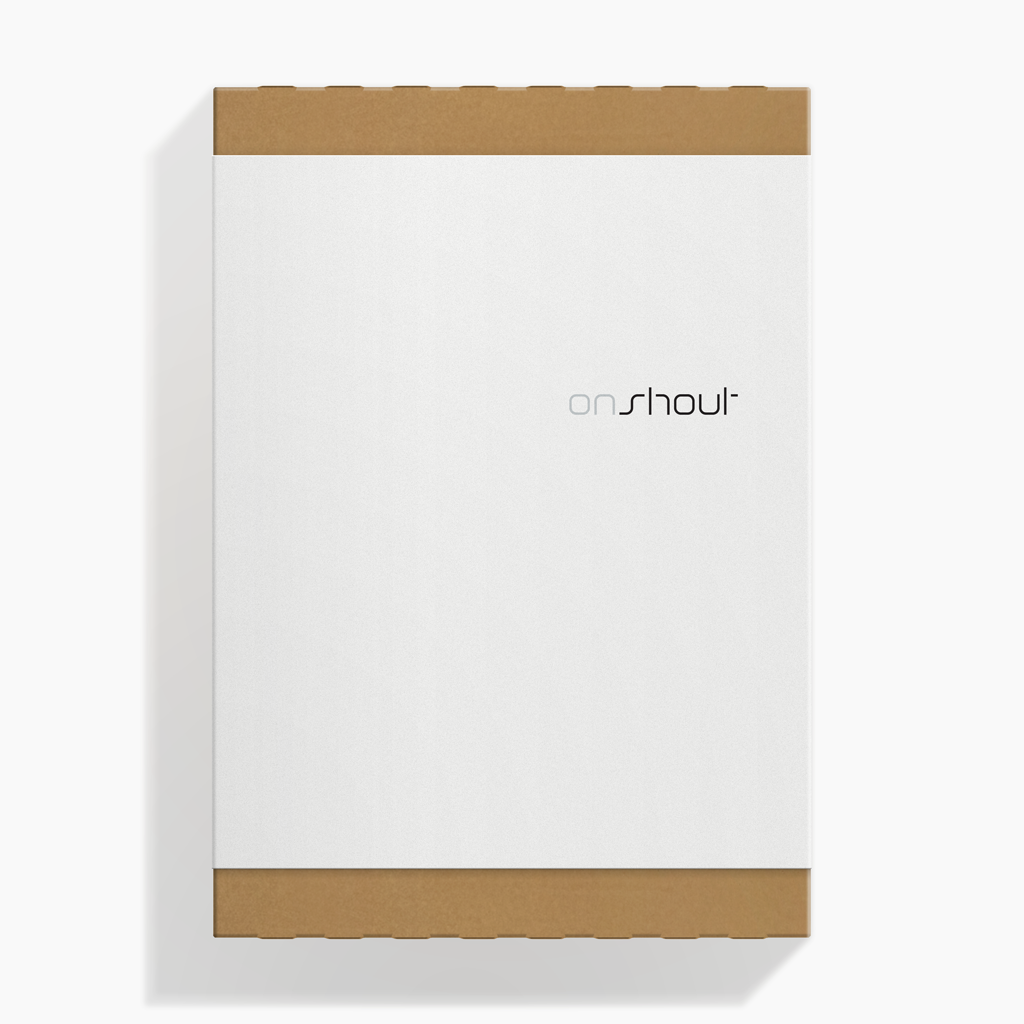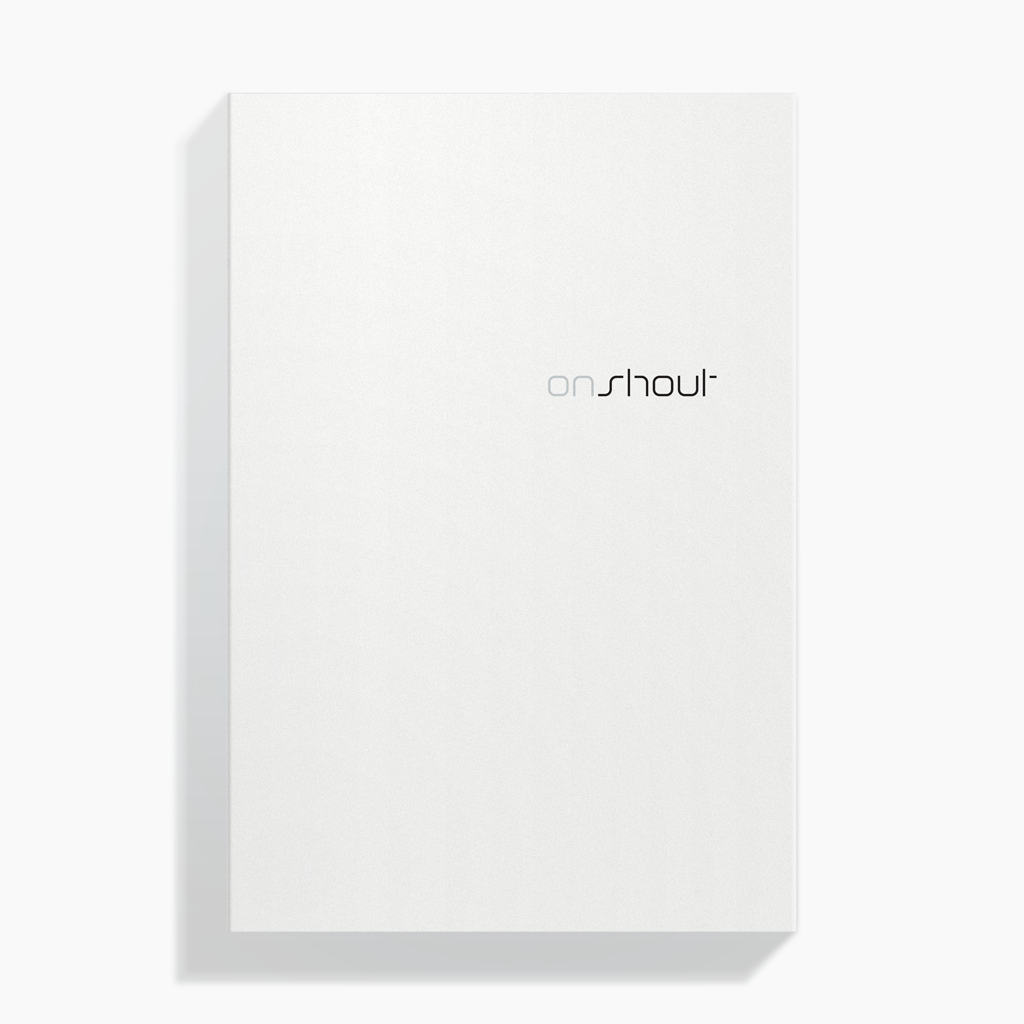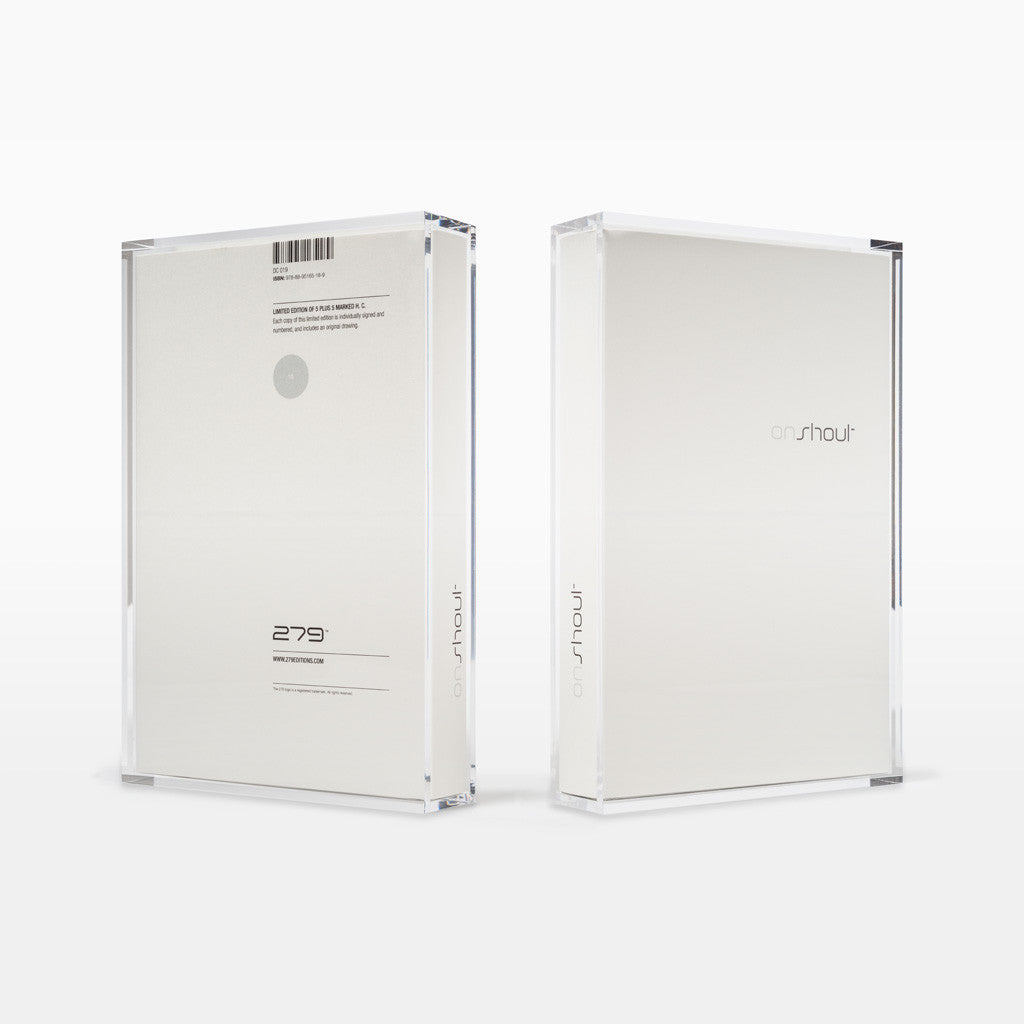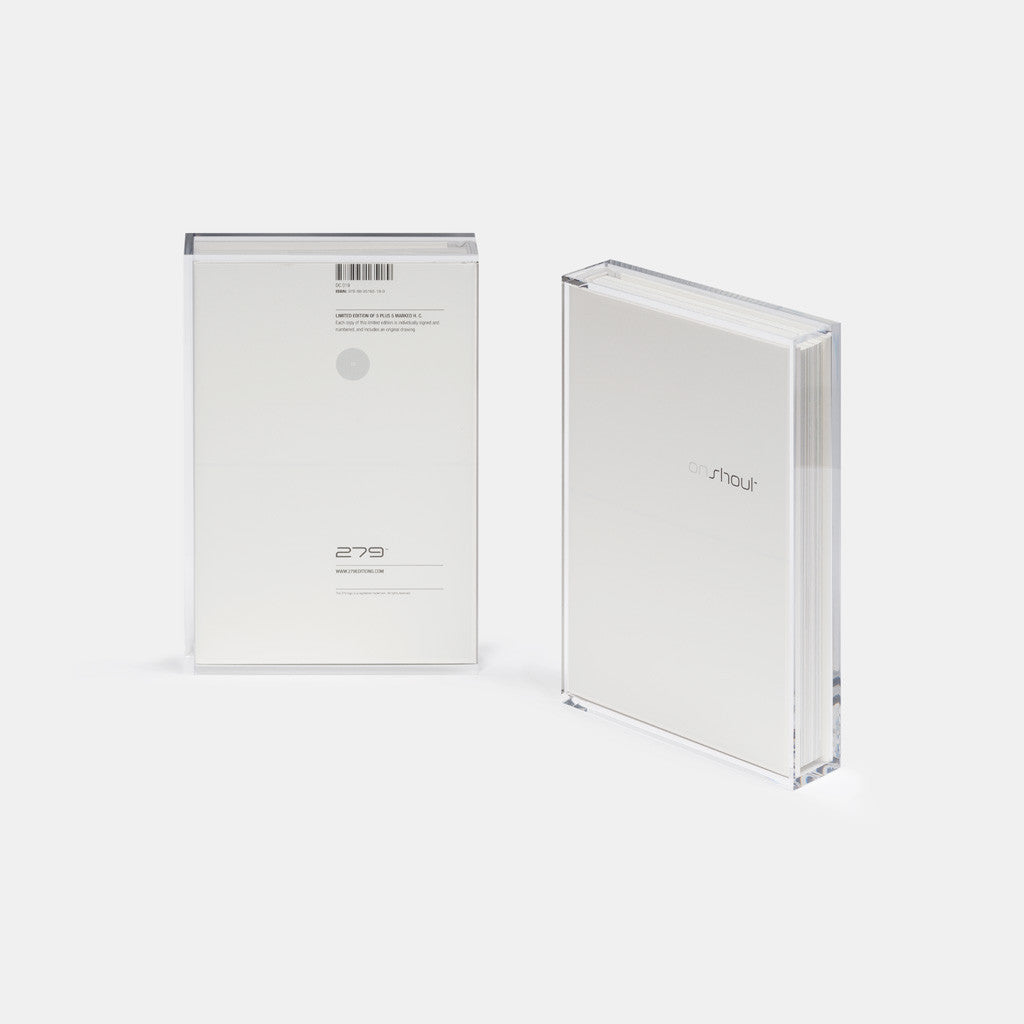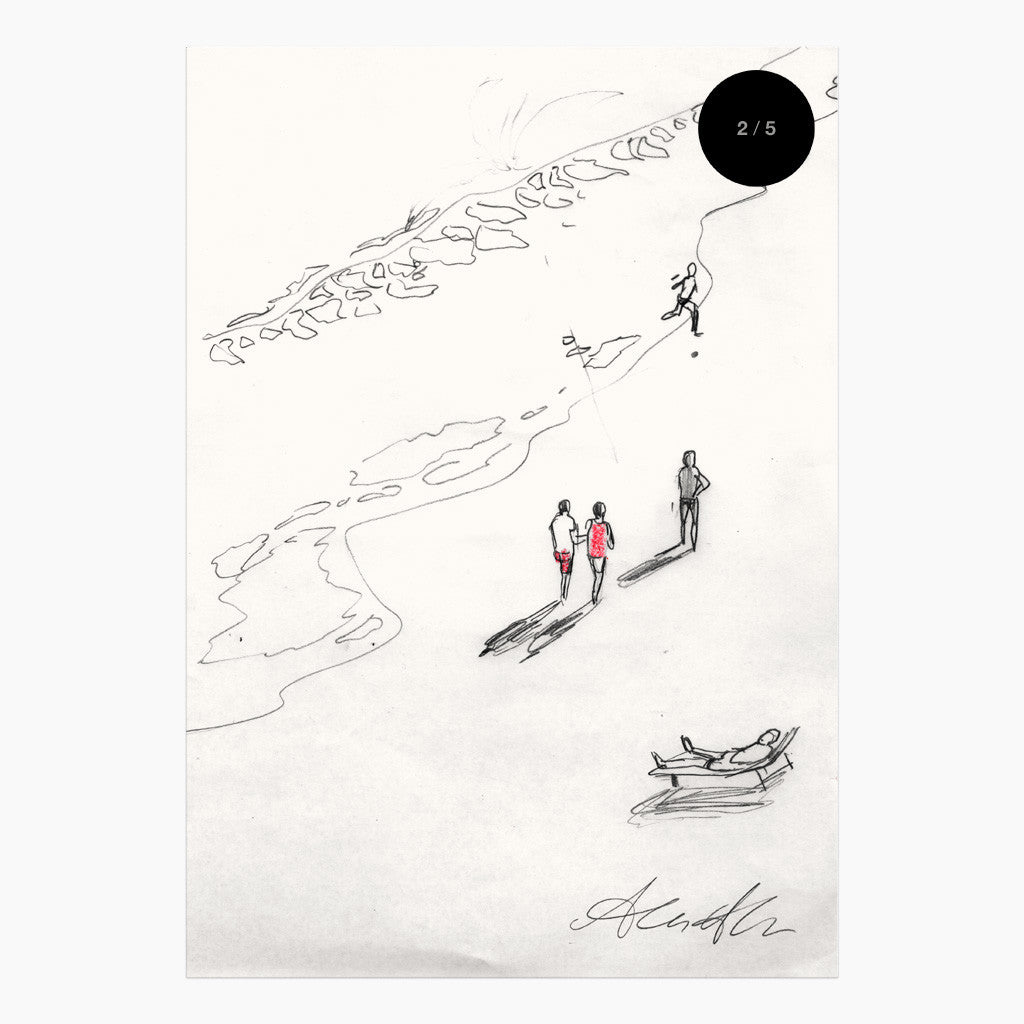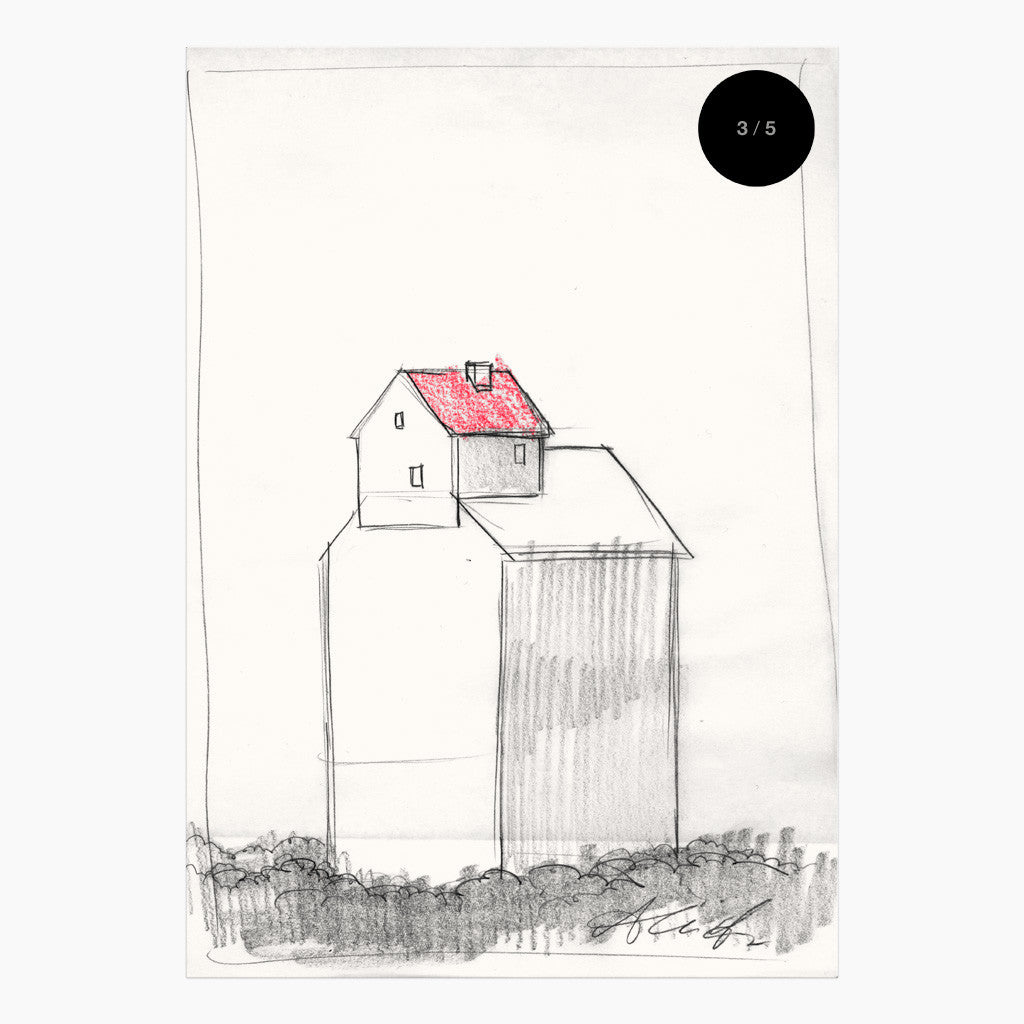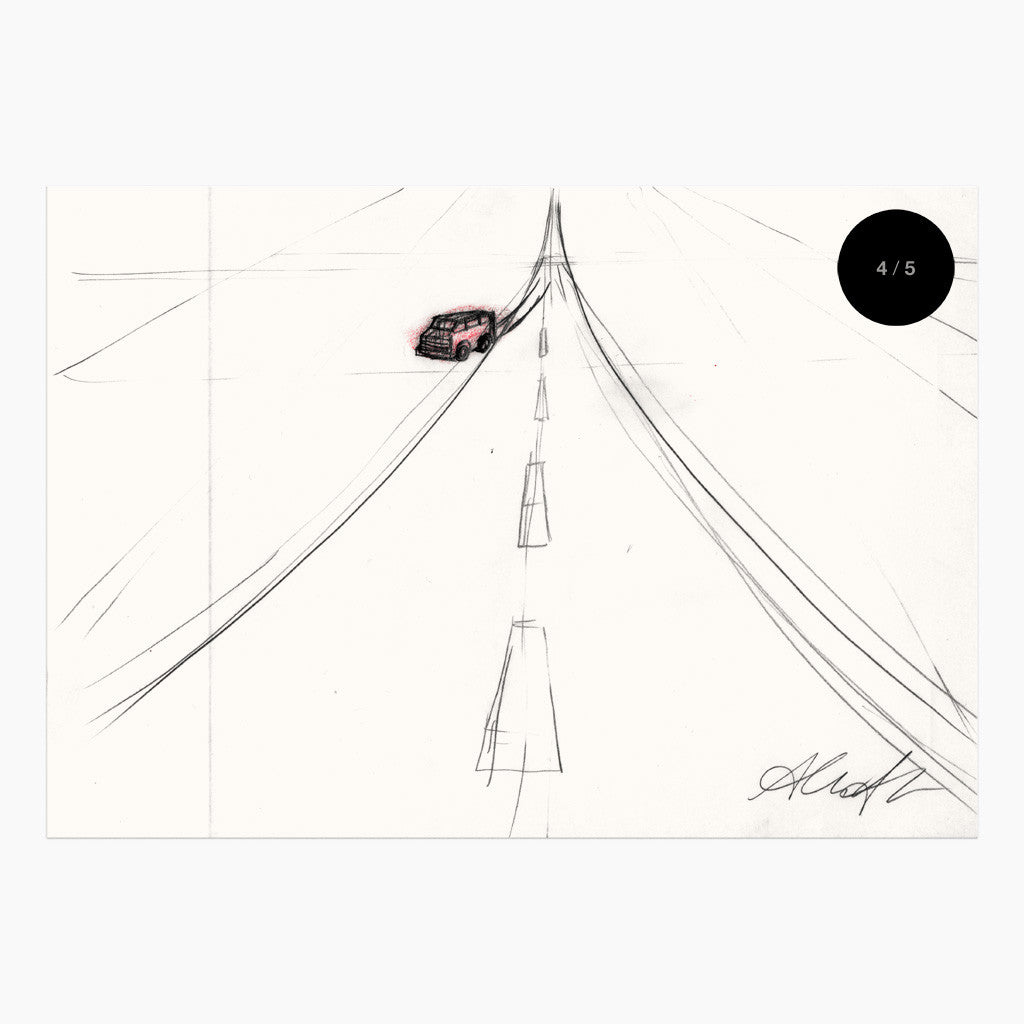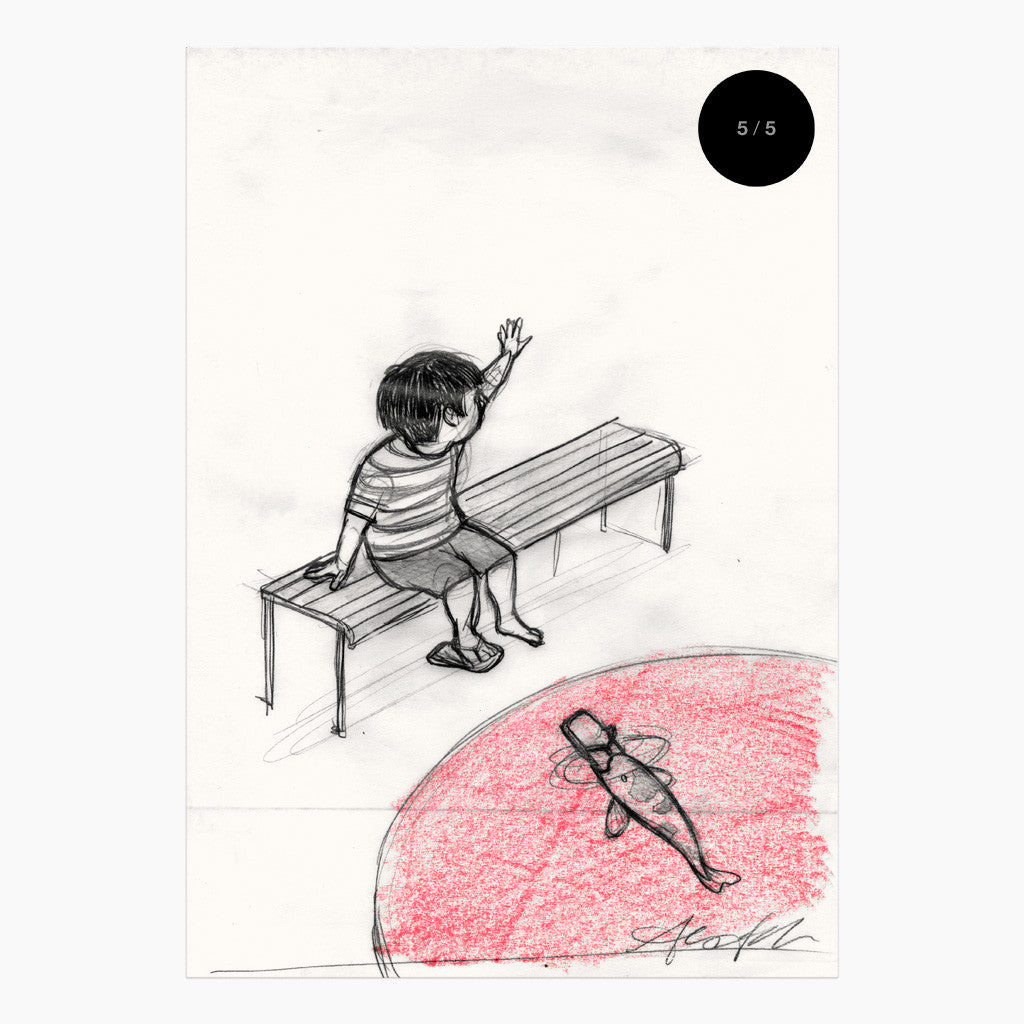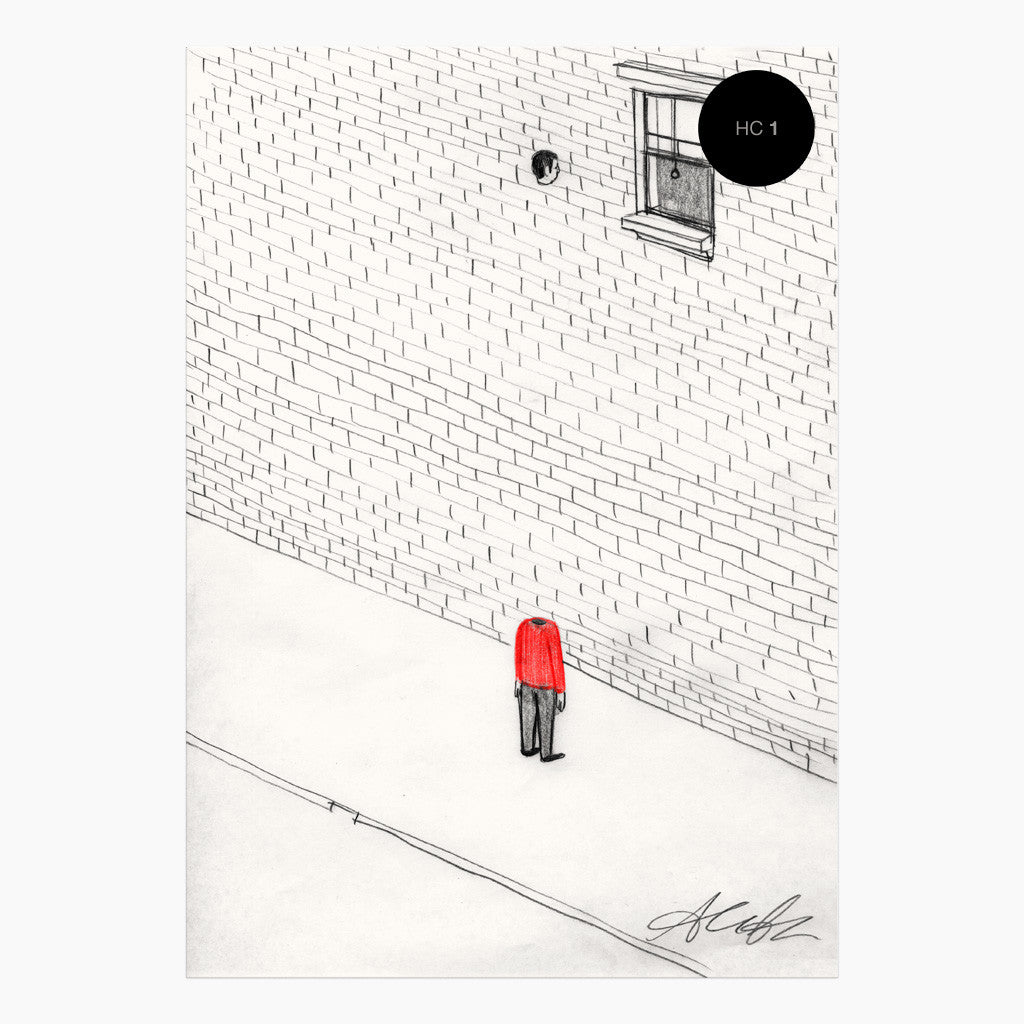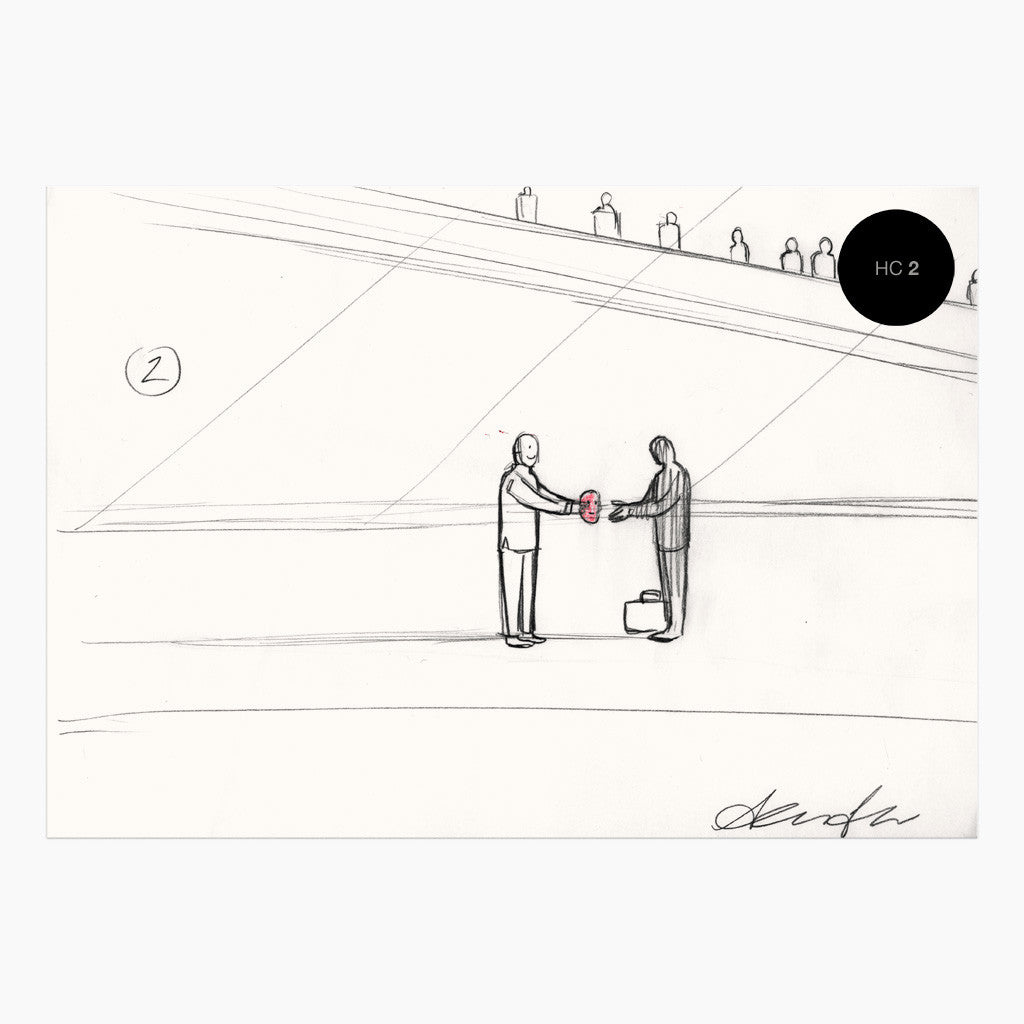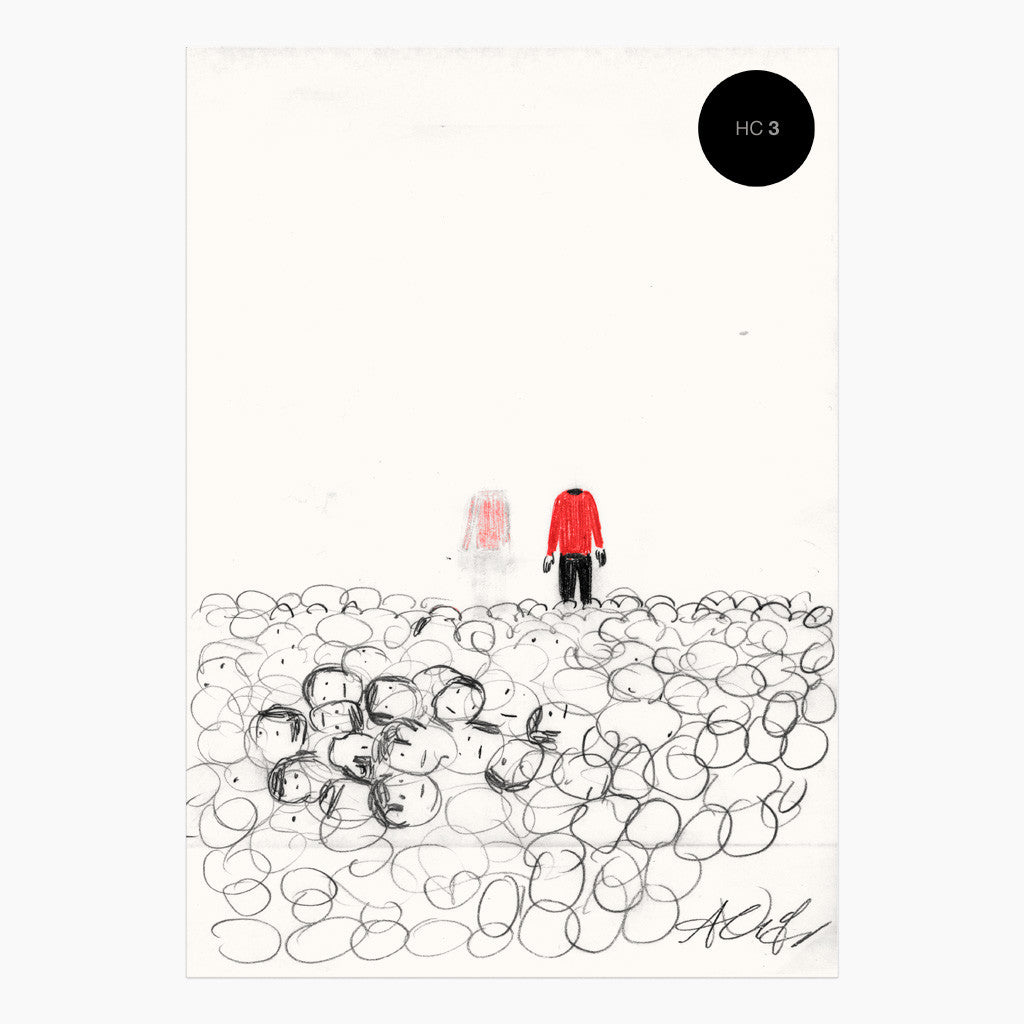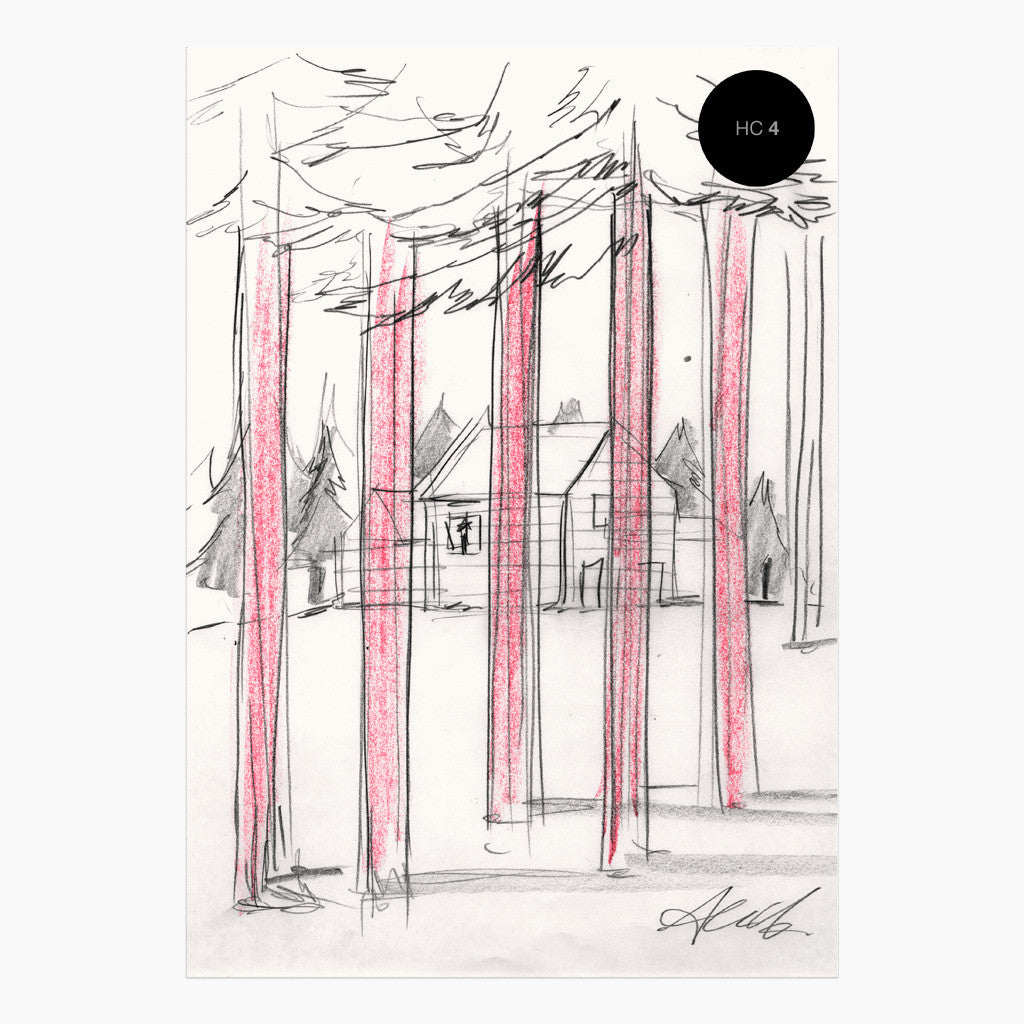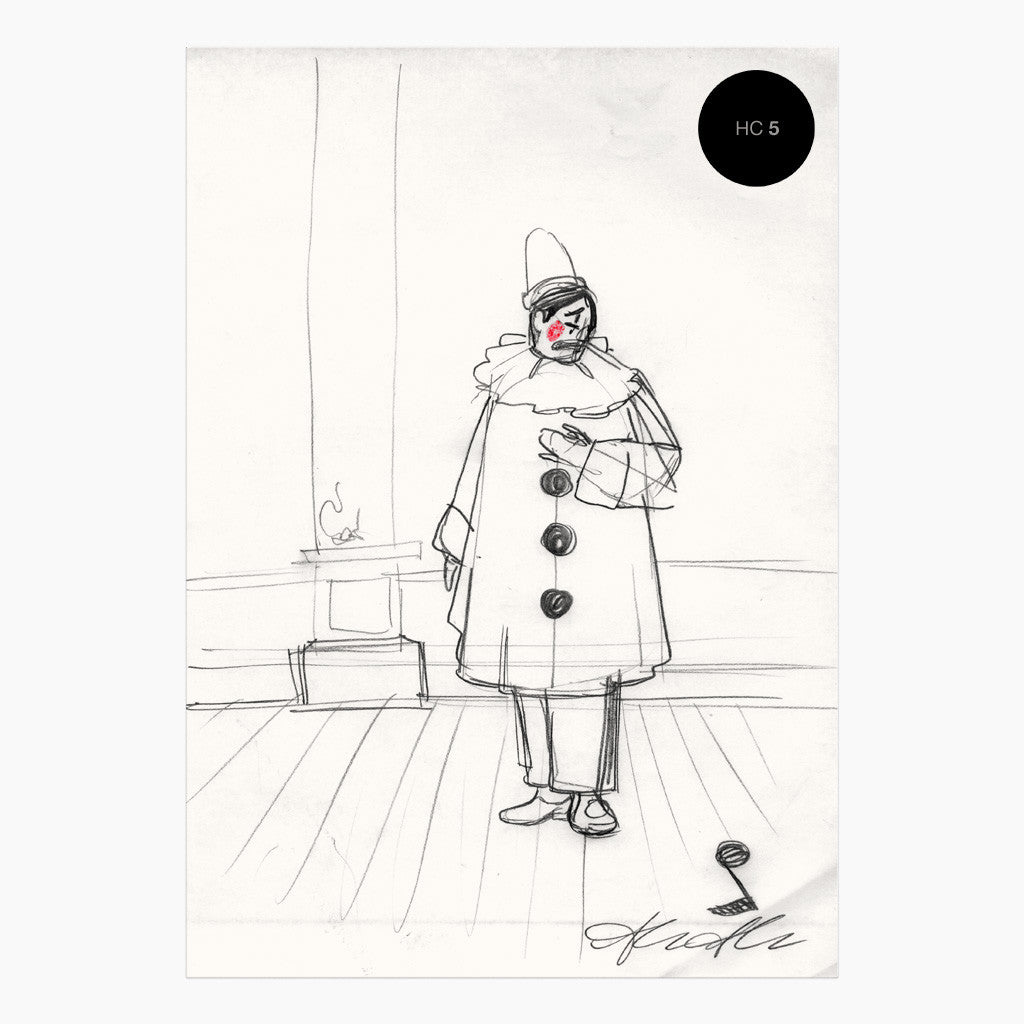 ---
$322.00
Shout (Alessandro Gottardo) / On Shout Limited Edition no. 1
---
---
The second monograph devoted to the work of Shout aka Alessandro Gottardo in a Limited De Luxe Edition! This 192-page, fully indexed book presents an unparalleled selection of 141 cutting-edge, previously unreleased illustrations.Concept, art direction and design by Franco CerviForeword by Steven HellerTexts by Ferruccio Giromini
Release date: October 2015 / Limited Edition of 10 individually signed and numbered.
Each book comes in a handmade, thick perspex case with editorial cardboard box and contains an original, one-of-a-kind signed preparatory pencil sketch in two colors by Shout aka Alessandro Gottardo.
SPECIFICATIONS
Artist: Shout (Alessandro Gottardo)
Title: On Shout Limited Edition no. 1
Language: English
192 pages, 6.3 x 9.5 x 1.2 in. / 16 x 24 x 3 cm
155 illustrations, 141 in full color
Four-color printing on natural paper
Hard cover with french dust jacket (in a perspex case plus an outer cardboard box)
Catalogue number: DC 019
ISBN: 978-88-95165-18-9
 Very important: each item in this limited edition comes with an original, one-of-a kind signed sketch, associated with a specific number (from 1 / 5 to 5 / 5 and from HC 1 to HC 5). It is therefore necessary to always indicate in the notes of the order form the number of the item to be purchased and at least two alternatives if that number is no longer available. Without this indication, the next available number will be automatically shipped. The numbers associated with the sketches are shown here, below each corresponding image. NO RETURNS AND / OR SUBSTITUTIONS ARE ALLOWED FOR THIS LIMITED EDITION. THEREFORE WE RECOMMEND THAT YOU CONTACT US IN ADVANCE TO CLARITY ANY DOUBTS OR REQUESTS.
REVIEWS
Shout's work is consistently terrific! Shout is one of the most inventive, receptive, and efficient illustrators in the business. He consistently meets the challenges of illustrating very difficult pieces requiring strong and intelligent conceptual visual solutions. I think that his work greatly enhances our pages, and his bold use of color really calls attention to the pieces and lures the reader in.
—Christine Curry, The New Yorker, NYC, June 2014

SHIPPING INFO
All orders are dispatched within 2 working days, after which you'll receive a shipping confirmation email message. We provide a professional handling and a very safe package. Items are shipped by
Poste Delivery Standard
(Italy) or by Registered Airmail (worldwide). Please refer to our
Terms and Conditions
for further information or contact us at: info@279editions.com
---