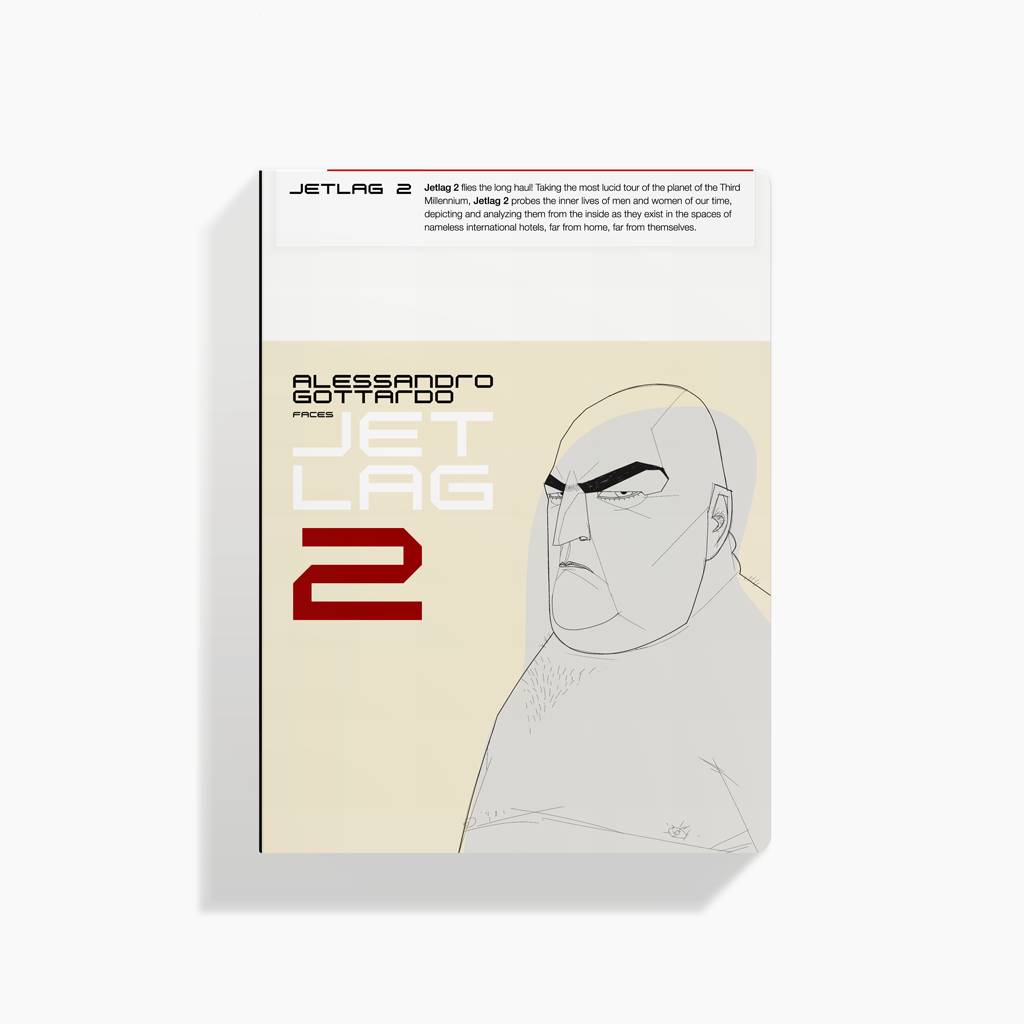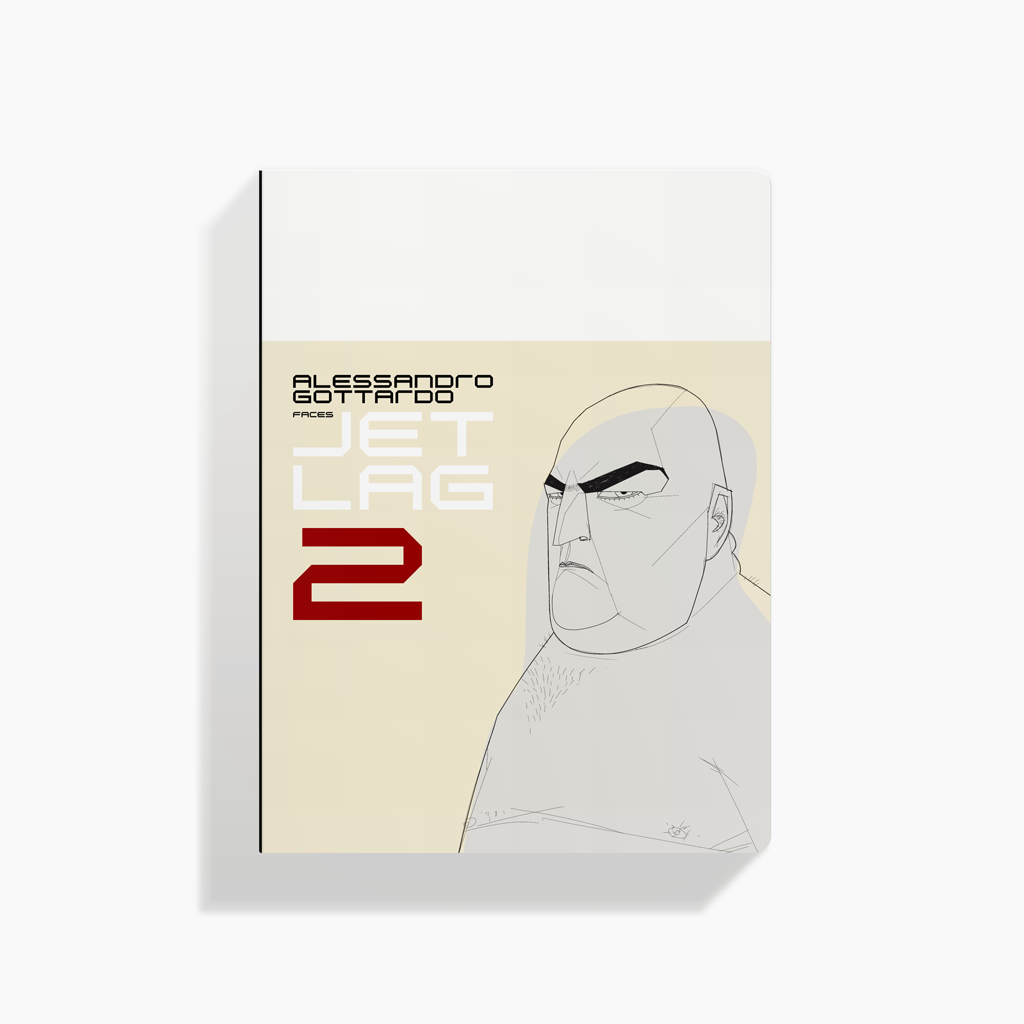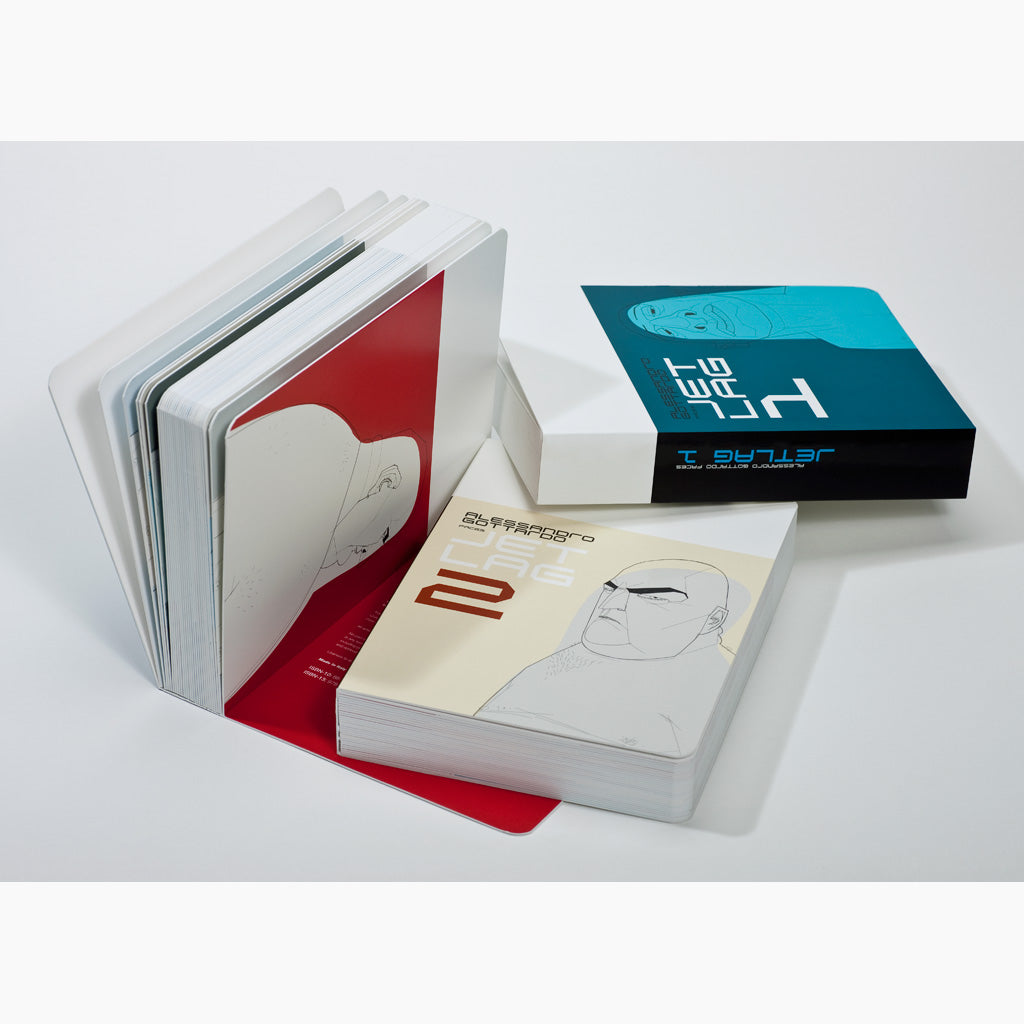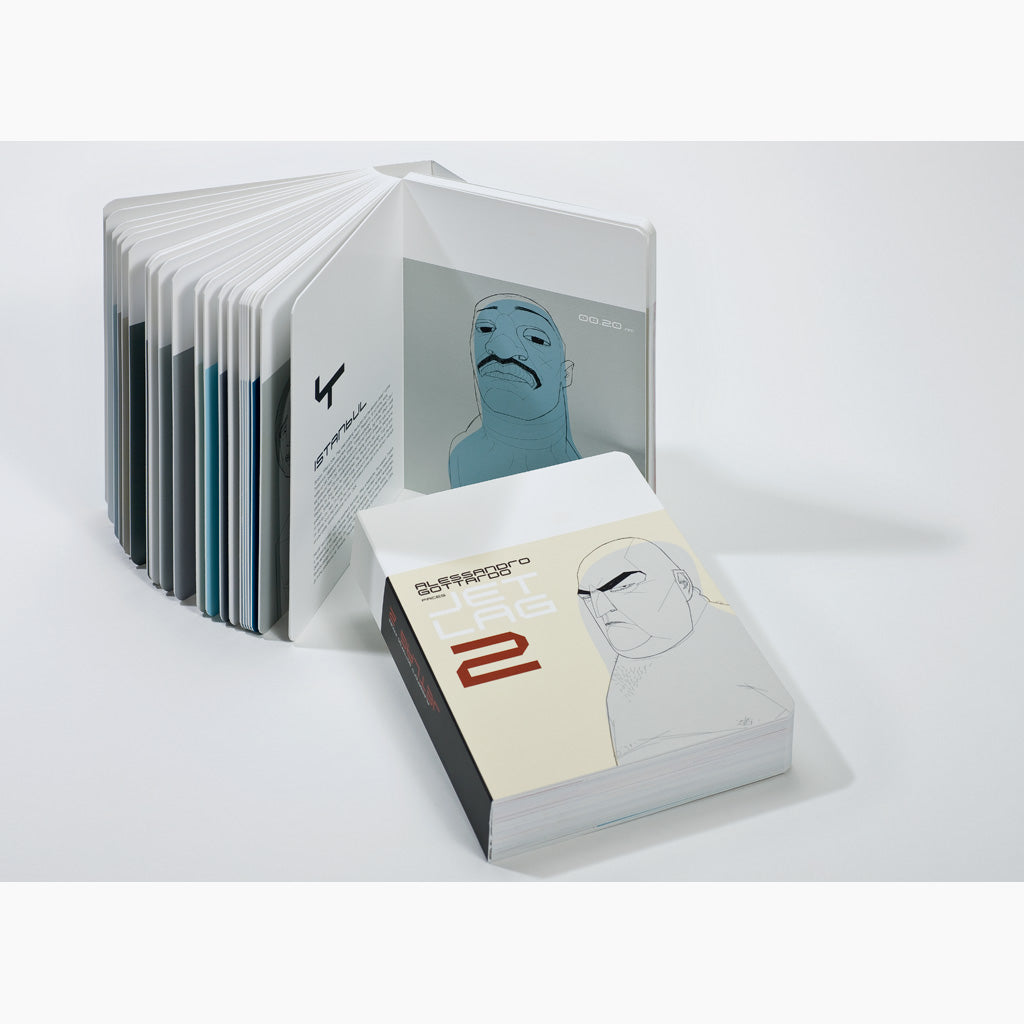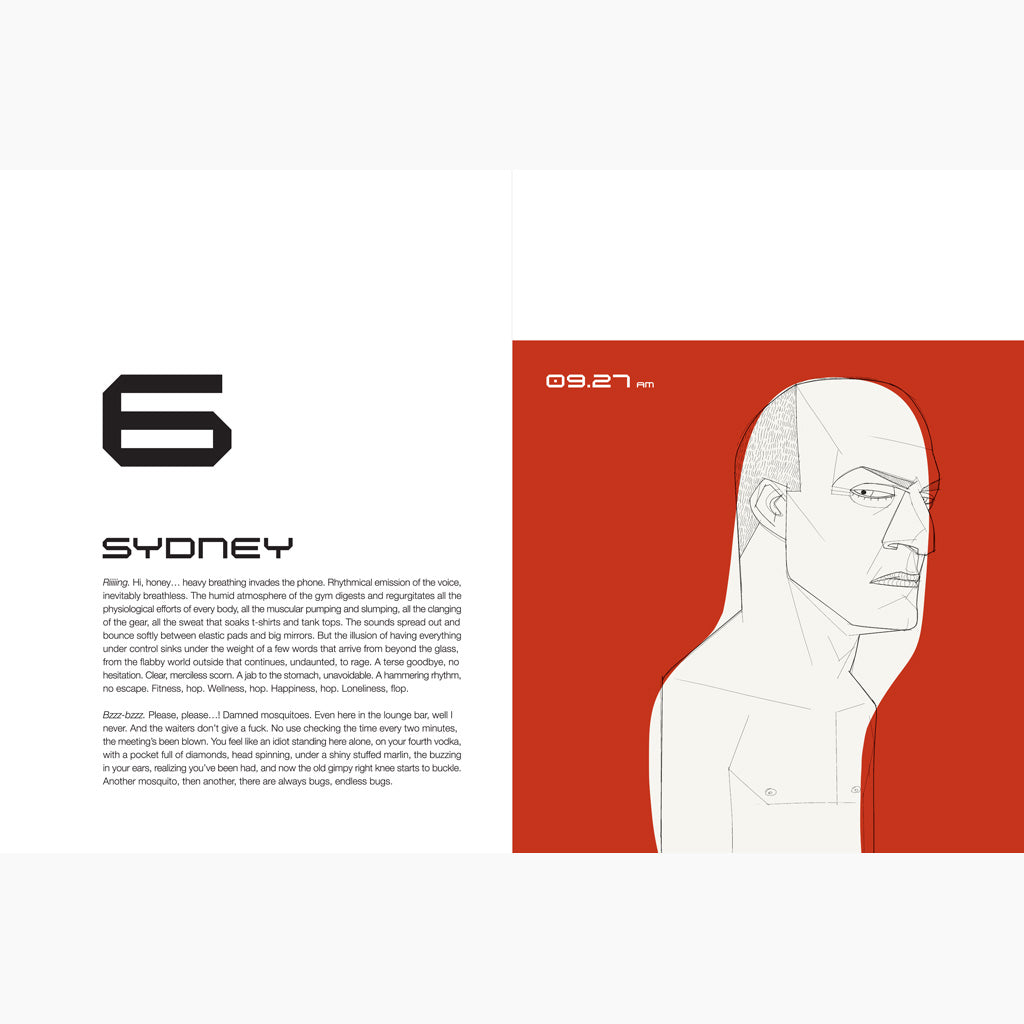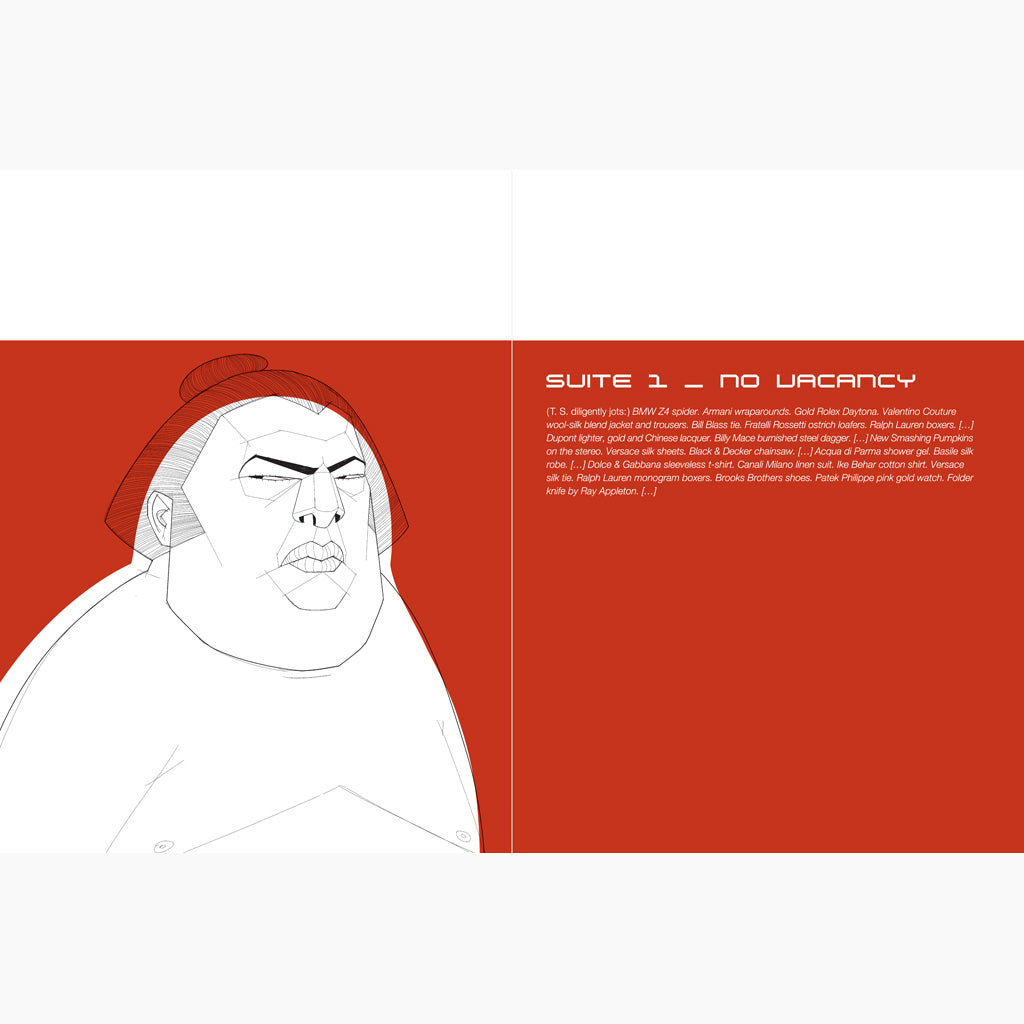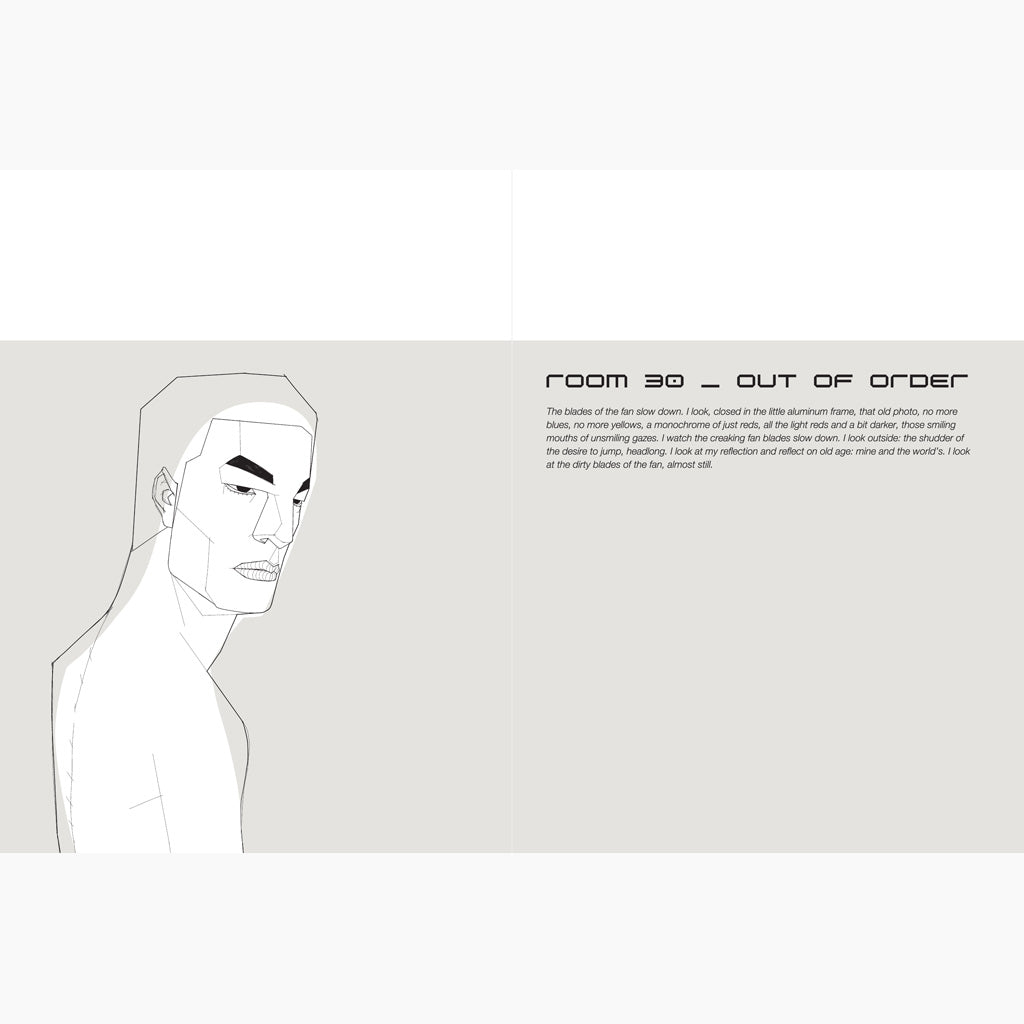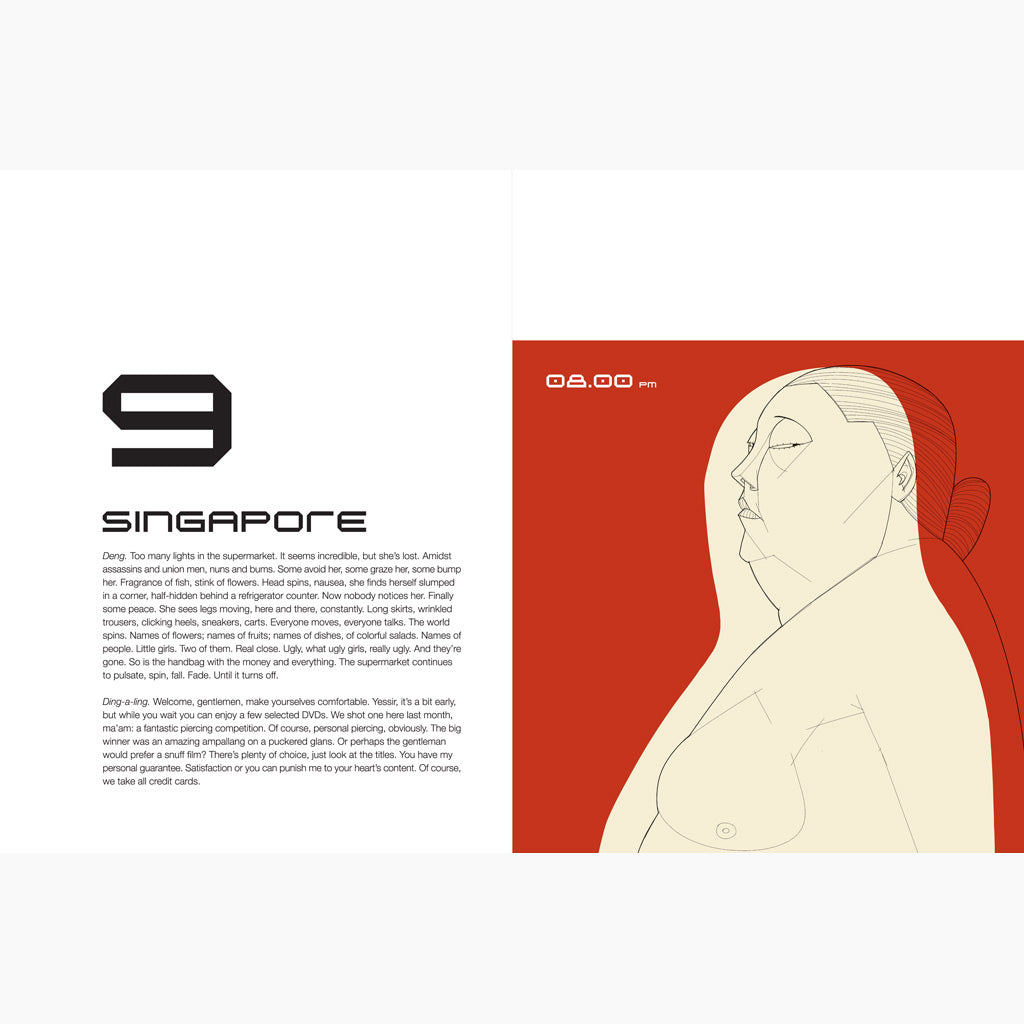 ---
$36.00
Shout (Alessandro Gottardo) / Jetlag 2
---
---
AVAILABLE IN OUR RARITIES SELECTION!
The second volume of the Jetlag Project. Don't miss this publishing gem!Jetlag 2 flies the long haul! Taking the most lucid tour of the planet of the Third Millennium, Jetlag 2 probes the inner lives of men and women of our time, depicting and analyzing them from the inside as they exist in the spaces of nameless international hotels, far from home, far from themselves.Concept, art direction and design by Franco CerviTexts by Ferruccio Giromini
Release date: May 2007 / Edition of 500
SPECIFICATIONS
Artist: Shout (Alessandro Gottardo)
Title: Jetlag 2
Language: English with Italian translation printed on a separate booklet
60 cardboard pages, 5.9 x 7.9 x 1.4 in. / 15 x 20 x 3,5 cm
48 illustrations in full color
Four-color printing plus special varnishes on coated paper in matt finish
Board book
Catalogue number: DC 003
ISBN: 978-88-95165-02-8
REVIEWS
Jet Lag is a specious title for such a forward moving, dynamic book. Jet makes sense, but I doubt that any part of this book lags behind the visual culture. In fact, it gets to the terminal way ahead of time.
—Steven Heller, Design Author and Co-Chair MFA Designer as Author, School of Visual Arts, New York
Just a few lines are enough to catch the complexity of a character. Sharp. Uncompromising. Simply outstanding!
—Quintin Leeds, Creative Director, Le Monde
A wild journey. Frantic. Jagged. Beautiful. These faces that feel like people we have seen—perhaps from staring at strangers in a confined space. A hefty volume with its solid pages. A book with its teeth set on edge. Franco Cervi and Alessandro Gottardo have crafted a compelling, beautiful book.
—Nanette Bisher, Creative Director, The San Francisco Chronicle
AWARDS AND HONOURS
SHIPPING INFO
All orders are dispatched within 2 working days, after which you'll receive a shipping confirmation email message. We provide a professional handling and a very safe package. Items are shipped by
Poste Delivery Standard
(Italy) or by Registered Airmail (worldwide). Please refer to our
Terms and Conditions
for further information or contact us at: info@279editions.com
---